If you are looking for fast, easy and delicious recipes to put your mandoline slicer to use, you've come to the right place. I am featuring 10 great mandoline recipes that will make everyone in the family happy.
In case you landed here and do not know what a mandoline slicer is – below is a quick summary for you.
What Is A Mandoline Slicer?
Are you tired of cutting your food with blunt knives? Looking for a way to really slice your foods to different widths easier?
Then a mandoline slicer may be what you need.
With a highly functional mandolin slicer, you can prep foods faster and open your culinary skills to new techniques.
Whether you're looking for zucchini noodles or potato chips a mandolin slicer can help create them. Originally reserved for chefs and kitchen professionals, this cutting tool is now accessible to all of us.
Different mandoline slicers ill have different options that might allow you to do so many things with food.
Turn your food into:
cubes
lozenges
sticks
julians
french fries
smooth slices
corrugated slices
and more…
It also makes it possible to cut fruit and vegetables perfectly even, which is almost impossible when using a simple kitchen knife. Well, unless you have the agility of a samurai and master the art of cutting like a pro.
Here are just a few easy recipes to get you started using a mandoline.
10 Easy Mandoline Recipes
From simple salty snacks to sweet savory pies, the mandolin is not lacking in flexibility. These recipes are definitely some of the more common ways to use it, but do not be afraid to flex your creative muscles.
With some creative thinking the mandoline slicer might just be one of the most used tools in your kitchen.
Homemade Chips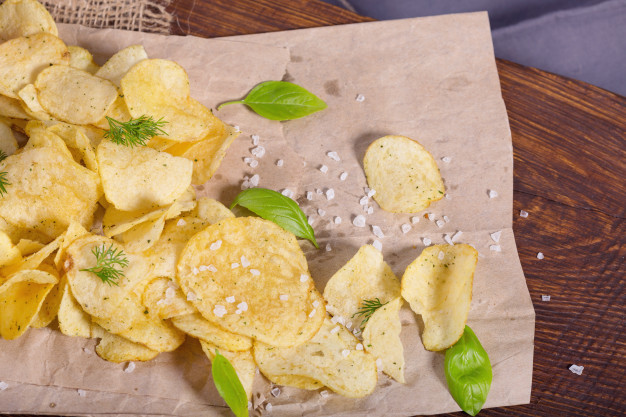 Perfect for appetizer or in combination with grilled meat
Preparation time: 30 minutes
Cooking time: 5 to 10 minutes
Difficulty: Easy
Serves: 4 people
Preparation:
Peel the potatoes.
Cut them into very thin rounds with a mandolin.
Put in a large bowl of cold water.
Preheat your frying pan at 160 degrees.
Rinse the potato slices several times to remove the extra starch.
Dry them with a paper towel.
Cook the chips in 3 to 5 minutes while watching the closely. Let the chips get a nice orange brownish color.
Remove and drain on paper towels.
Place them in a large dish, salt them if you like, but don't add too much salt.
Serve hot or keep in a dry place for later.
Eggplant Fondue With Zucchini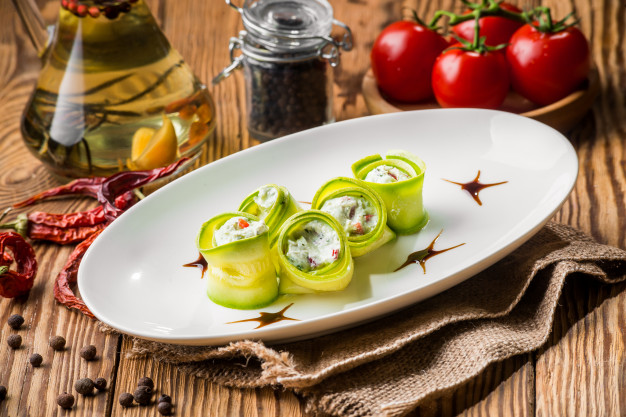 The perfect special occasion treat! Bring this to a holiday dinner or impress your guests. These beautiful zucchini wraps are sure to be a hit both for their good looks – and flavor.
Preparation time: <15 minutes
Cooking time: 5 to 10 minutes
Difficulty: Easy
Serves: 4
Ingredients
Olive oil
1 onion
1 eggplant
Herbs ode Provence
Salt
Pesto calabrese (pesto rosso sauce)
1 tomato
1 zucchini
Preparation
Cut the onion with the mandolin or mince well.
In a skillet with a little oil, sauté the diced onions for 2 min.
Wash the eggplant, cut the ends and dice the flesh.
Add the eggplant diced to the diced onion .
Add a little garlic, herbs of Provence, salt and pesto. Mix and cook over low heat for 7 min.
Meanwhile, wash the zucchini and cut thin slices with a potato peeler
Immerse the thin slices of zucchini in boiling water for 1 to 2 min. Drain and set aside.
Wash the tomato, dice it and add it to the eggplant-onion mixture. Mix and continue cooking for 3 min.
Form a tube with a zucchini slice and place the vegetable mixture in the centre.
Serve immediately for example with cod and coriander and enjoy.
French Fries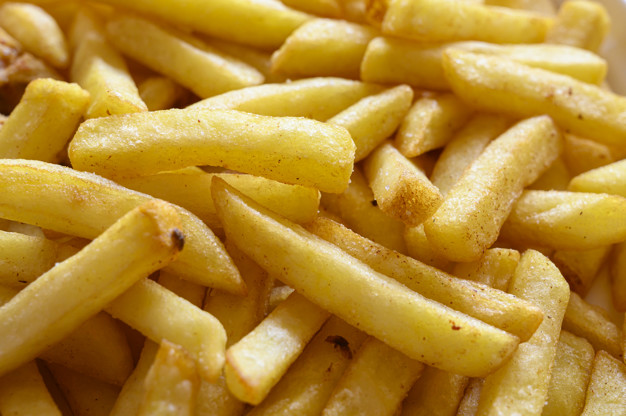 To make good fries: use white big potatoes and 2 cook at 130 degrees.
Preparation time: <15 minutes
Cooking time: 5 to 10 minutes
Difficulty: Easy
Serves: 2 people
5 potatoes (Idaho or Russet recommended)
Sweet mustard
Garlic mustard or mayo

Salt
Preparation:
Peel and rinse the potatoes.
Using the mandolin slicer, make the fries.
Rinse with running water and dry them in a cloth.
Cook them in the oil at 250° F for 4 min (less if they are thin), shaking the basket from time to time.
Drain the fries and let them stand for 15 min.
Dip them again in the oil at 350° for 1 to 2 minutes shaking the basket occasionally, until they are nicely colored.
Put the hot fries on a paper towel placed in a dish.
Salt and serve with sweet mustard, garlic mustard or mayonnaise.
Rhubarb Pie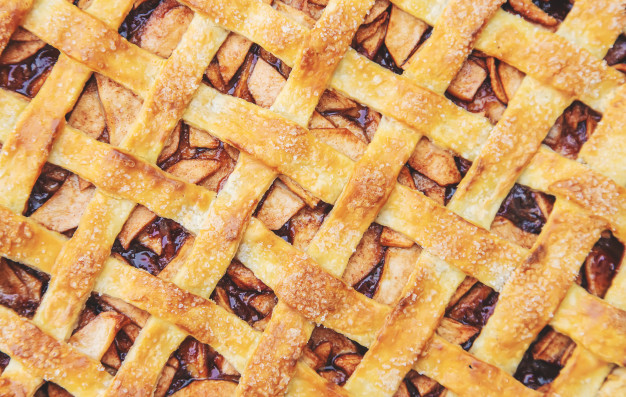 A delicious pie with the incredible sweetness of the vanilla cream
Preparation time: 30 minutes
Cooking time: 40 minutes
Difficulty: Easy
Serves: 8 people:
Vanilla cream ingredients:
2 cups milk
1 box vanilla pudding powder
3 1/2 ounces fine sugar
Pie ingredients:
2 packets butter pie crust
16 ounces cleaned rhubarb
1 tablespoon corn starch
Refined sugar
Preparation:
Peel the rhubarb and cut into mandolin-sized sticks.
Dice rhubarb and set aside.
Vanilla cream :
In frying pan, pour the milk, set aside a little to dilute the vanilla powder later.
Pour the diluted powder into the skillet.
Add the sugar and boil over low heat while mixing.
Let cool a little by mixing occasionally to avoid having a skin on the surface or filming on contact.
Spread the first butter pie crust packet, prick the bottom with a fork.
Spread a little bit of corn starch and sugar on the bottom of the baking pan.
Arrange the rhubarb dices over the entire surface of the pie and cover with the vanilla cream.
Spread the 2nd pastry on the surface of the previous layers.
Place it on the vanilla cream and brush with egg yolk.
Bake in an oven preheated to 350° Fahrenheit for 40 minutes.
Let cool completely on a rack before consuming.
Chicken with Carrots
Preparation time: <15 minutes
Cooking time: 1h
Difficulty: Easy
Servies: 6 people:
1 teaspoon ginger
2 teaspoons honey
6 chicken thighs
2 bottles beer
3 onions
2 pounds carrots
4 cloves of garlic
1/4 pound bacon
2 cubes chicken broth
1 teaspoon herbs de Provence
6 juniper berries
fresh parsley
Preparation:
Peel the carrots and dice with mandolin.
Do the same with onions.
Peel, thaw and mince garlic cloves.
In a bowl, mix the horseradish, ginger and honey.
Soak the chicken pieces in this marinade.
In a casserole with a little oil, Brown the pieces of meat on all sides.
Deglaze the juices with beer and add the onions, carrots, garlic cloves and bacon.
Pour the beer, add 2 cups of water, the broth cubes, the herbs of Provence, the herbs of Provence and the juniper berries.
Combine and heat to a boil, then add the chicken pieces.
Cover and simmer for 1 hour to 1h15.
Serve with rice or semolina and sprinkle with freshly chopped parsley.
Thigh or drumstick, it's just as good.
To coat the meat with the marinade, use your hands!
You can use less carrots if you want.
Potato Roses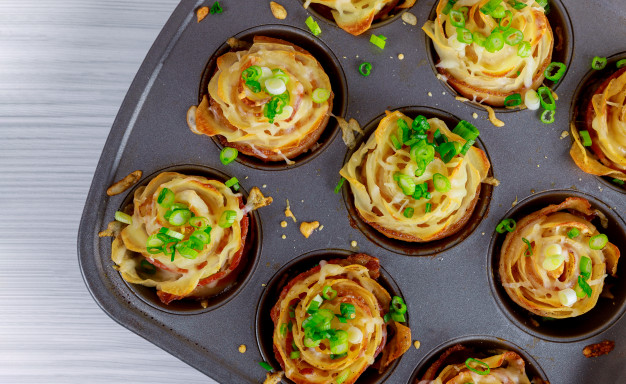 If you are a house of potato lovers, then this one is for you! Tasty – and pretty, these potato flowers will brighten up any dinner table.
Preparation time: <15 minutes
Cooking time: 30 minutes
Difficulty: Easy
Servings: 2
Ingredients
2 potatoes
Olive oil
Salt and pepper
Preparation
Using a cupcake pan is highly recommend for this recipe to help achieve the "flower" look.
Wash potatoes
Cut potatoes with the mandolin into thin slices
At the bottom of each cupcake slot put a slice of potato
Add pucks all around to make the petals.
Drizzle with olive oil; season with salt and pepper.
Place in oven preheated to 200 degrees.
Cook for about 40 minutes, and watch it closely!
In a skillet with oil, add a little pepper; a mushroom, a tomato, a little zucchini, let it simmer with a little mascarpone, pepper, salt for about 20 min.
Fry the meat according to your desire.
Mix well.
Serve with béarnaise sauce.
Parmesan Potatoes
Preparation time: <15 minutes
Cooking time: 50 minutes
Difficulty: Easy
Servings: 6
Ingredients
1 1/2 pounds potatoes
1 1/2 ounce butter
1 1/4 ounce parmesan
1 teaspoon red chilli powder
1 teaspoon red paprika
Sprinkle of thyme
Preparation
Butter a muffin mold.
Peel, wash and dry the potatoes.
Cut thin slices with a mandolin.
Put the potato slices in a bowl.
Melt the butter and add it to the bowl and mix. Add the thyme, grated parmesan, salt and pepper and mix well.
Overlay the thin slices of potatoes in the footprints.
Add some more black pepper from the mill and paprika.
Bake at 360° Fahrenheit for 45-50 minutes.
Let cool 5 minutes then remove with a spoon and serve.
Lemon Cream Cake
Preparation time: <15 minutes
Cooking time: 40 minutes
Difficulty: Easy
Servings: 8
Ingredients
1/2 cup flour
1 cup powdered sugar
5/8 cup thick fresh cream
4 tablespoons butter
2 large eggs
1 yeast package
1 vanilla sugar packet
1 lemon
Preparation
Preheat oven to 320°F
Butter and flour the mold
Mix the flour, yeast and vanilla sugar
Dice the butter
Melt the butter in the microwave
Grate the lemon zest with the mandolin
in a large salad bowl mix the sugar. whole eggs, flour, fresh cream, melted butter and lemon zest.
Whip and blend all ingredients thoroughly
Pour into the pan you prepared earlier
Put in the oven at 320°F for 20 minutes
Prick the cake with a knife, if blade comes out dry it is done
Remove from oven and let cool
Vegetable Decorations
One of the most common uses for a mandoline is creating fun veggies. This is simple recipe that shares how to do it.
Preparation time: <15 minutes
Difficulty: Easy
Servings: 1 person
Ingredients
1 carrot
1 cucumber
3- 4 radishes
Preparation:
Cut both edges parallel, wrap around your finger and hold with a toothpick.
If the strips are very long, you can do a finger trick in one direction, then one in the other before crossing with the toothpick. Or zigzag.
Same with the carrot strips (also peeled). Or even with a piece of carrot and a piece of cucumber (you can experiment):
My carrot strip eventually turned out too thick, but still looks nice. Decorate with a cherry tomato, quail egg or olive in the middle….
Using a small radish: with the tip of the knife, cut the skin to make the first petal, without going down so that it does not detach. Make 4 petals rotating around the radish. Then cut the heart four times. Place the radishes in cold water : the petals will spread even further.
With bigger radishes, we make five petals.
With the larger and longer radishes, we make a first series of petals on the bottom half, then another series shifted on the top half. And we cut the heart in 5 by following the interval between the top petals.
You can make a nice decoration by stacking a leaf of green zucchini and one of yellow zucchini. It's the same principle.
Zucchini Salad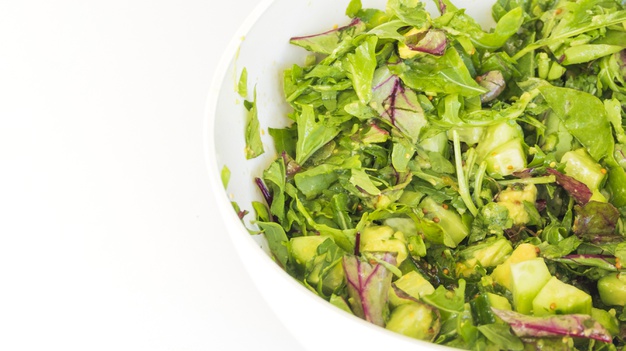 Preparation time: <15 minutes
Difficulty: Easy
Servings: 2
Ingredients
2 zucchini
1/2 lemon
1 clove garlic
5 strands of parsley
Olive oil
Balsamic vinegar
Salt and pepper
Optional: r

ed cayenne pepper or chili powder
Preparation
Prepare the vinaigrette in a salad bowl by mixing half lemon juice, crushed garlic clove, balsamic vinegar, 3 tsp of olive oil, paprika, salt and pepper
Stir until thoroughly blended
Chop parsley
Cut zucchini into strips using a mandolin
Place zucchini strips and parsley in salad bowl you made dressing in
Mix well so that the zucchini and parsley are well coated with dressing
There you go, 10 health and easy recipes you can make today with a mandoline slicer.
We would love to hear any creative ways you use your mandoline! Please comment below with any recipes or ways you use one that can inspire our readers!